DrNwando has authored 4 books and multiple publications
Half Woman: 20th Anniversary Edition
In this 20th anniversary re-release of Half Woman, readers will enjoy the original version of a powerful novel touching on a young Nigerian girl's self-discovery.
In a time when colonial rule was fading in Nigeria, determining which traditional cultural beliefs would survive was a struggle for many. Born under the most unusual of circumstances in Southeastern Nigeria, it is clear from her entrance into the world that Amechi Okafor has a spiritual force following her. As a child, Amechi constantly seeks acceptance and love, but is often left frustrated, confused, and lonely. While Amechi desires entry into the prestigious society of women, she becomes painfully aware of the prerequisites required to join this league. Much to Amechi's dismay, becoming a woman in her society entails more than aging. In her pursuit of this honor, Amechi must deal with social stigmas, destiny, betrayal and heartbreak to surpass the role of a Half Woman. Ultimately, she is challenged to define womanhood for herself. This powerful and captivating novel elaborates on a heroine's journey towards personal awareness, while exploring the meaning of traditions, pride, and conventional beliefs. Half Woman depicts the story of Amechi's personal maturation and evolution in the setting of a traditional Igbo society in Nigeria. The reality that life is full of trials and tribulations resounds on every page.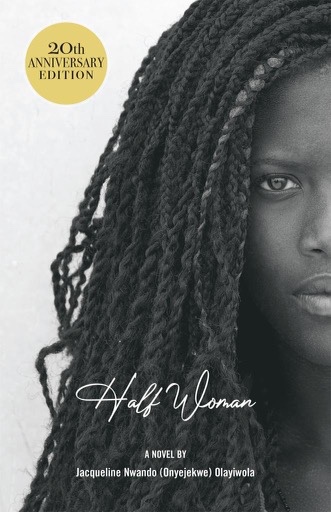 Papaya Head: The Life Cycles of a First-Generation Daughter
Her fourth book is a biographical sketch, told in a series of short stories, of the three phases many first generation immigrants pass through as they come into their own. Journeys include the cycles of assimilation, rebellion and contentment and highlight the influence of racism, xenophobia, other-ism, identity confusion, and culture straddling, through the eyes of a first generation child on her way to womanhood.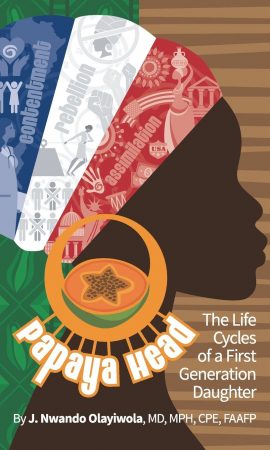 Minority Women Professionals are MVPs: Ten Essential Ingredients in the Secret Sauce of the MWPs
Her third book, provides 10 essential skills and tools Minority Women need to succeed professional. This book has been the framework for the successful MWP conferences and professional development programs.
Medicine is Not a Job: The Secret Every Physician and Physician-Hopeful Should Know
In this book, Dr. Olayiwola, a world-renowned expert and leader in medicine and motivation, draws on her personal experiences and those of many successful Minority Women Professionals (MWPs), and outlines the Ten Essential Ingredients of their secret sauce. Provides insights into building and sustaining a passion for Medicine as a career. 
Her first book, published while in medical school (under her maiden name Onyejekwe), is a novel that tells the story of a young woman, Amechi, growing up in pre-colonial Southeastern Nigeria, and the struggles she faces by not having a male child.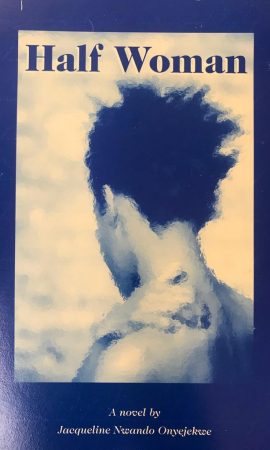 Get in touch with Dr. Nwando