International leader and change agent
Dr. Jacqueline Nwando Olayiwola, MD, MPH, is a Nigerian-American Physician, Professor, Author, Speaker, Consultant and Health Equity Leader. Named the American Telemedicine Association's Woman of the Year in 2019 and named one of the most influential minority executives in healthcare by Fierce Healthcare in 2021. She has been a tireless advocate for the healthcare of underserved populations, women and girls as well community and social determinants of health, innovations in technology and the intersection of social justice and health care. 
Dr. Nwando Olayiwola is the inaugural Chief Health Equity Officer and Senior Vice President of Humana, Inc., a role she commenced in April 2021. In this role, she is responsible for setting a health equity agenda and strategy to promote health equity across all Humana lines of business, including its care delivery assets. She is also responsible for defining enterprise-wide measures for equity, designing a health equity lens for improvement, setting goals and coordinating efforts to achieve true health equity for millions of patients and members across the nation.
She is the CEO and Founder of Inspire Health Solutions, LLC and the Association of Minority Women Professionals, organizations committed to improving health and health systems as well as empowering women across the globe.
Dr. Nwando previously served as Chair and Professor of the Ohio State University Department of Family and Community Medicine, leading a large department of over 500 physicians, other clinicians, trainees and staff. She is also the Founding Director of the Center for Primary Care Innovation and Transformation at Ohio State. 
She provided clinical care at the OSU Carepoint East clinic, serving a large urban underserved patient populations. She previously served as the Chief Clinical Transformation Officer at RubiconMD, a leading technology firm delivering electronic consults between primary and specialty care physicians.
Additional roles she has held include clinical physician and refugee health physicians at the Zuckerberg San Francisco General Hospital's Family Health Center, the Director of the UCSF Center for Excellence in Primary Care and the Chief Medical Officer of Community Health Center, Inc., Connecticut's largest Federally Qualified Health Center System.
Dr. Nwando is an international leader and change agent, and has contributed significantly to health care redesign and transformation in the United States, as well as United Arab Emirates, Singapore, Australia, New Zealand and Ireland. She is also a leader in Health and Social equity, Minority Women's issues and women's empowerment, and conceived and curated a national movement in the United States to empower and inspire Minority Women Professionals to excel and advance in their careers. She speaks widely on women's issues, health disparities, professional development and health care/primary care transformation.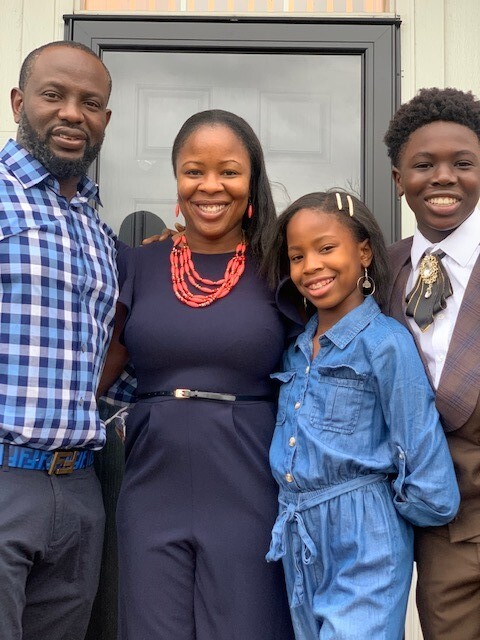 Dr. Nwando is also an avid reader and enjoys writing fiction and non-fiction. She has written 4 books and countless poems, short stories and scientific articles. Dr. Nwando is a proud wife and mother of two children, whom she enjoys nurturing to their full potential. While she is not working, she considers herself the best possible unpaid children's chauffeur in the world!